Page - DESTINATIONS
Destintations
THE DOOST
Approx. 6 km north east of Weiden in the area of Floß at Diepoldsreuth the 10.73 hectar natural reserve "Doost" can be found.
PLEYSTEIN
In the center of the small village Pleystein in the area of Neustadt/WN, approx. 25 km east of Weiden the impressive Kreuzberg, a mountain of rose quarz arises about 38 meters above the level of the surrounding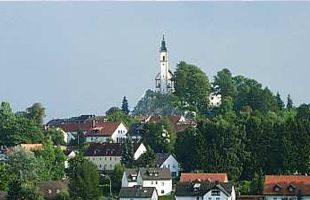 BOCKL BIKE TRAIL
Bike along the famous Bockl bike trail which is also suitable for families due to it's maximum pitch of 1.5%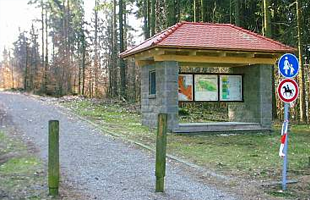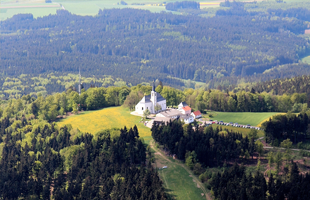 FAHRENBERG
The geotop Fahrenberg shows a dominant mountain of the Upper Palatenite forrest, largely consisting of  gneiss.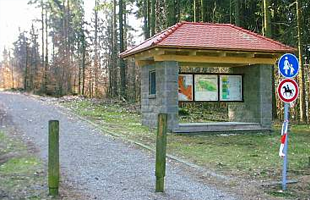 GEOLOGIC EDUCATIONAL PATH TÄNNESBERG
The geological education path at Tännesberg is kind of a window in the history of earth and offers insights for old and young
GOLDSTEIG
Goldsteig – connection way Nr. 7 over Oberlind to Leuchtenberg
FLOSSENBÜRG
The onion-like construction of the granite tip ("Exfoliationsdome") from the Flossenbürger castle mountain (25km east of Weiden)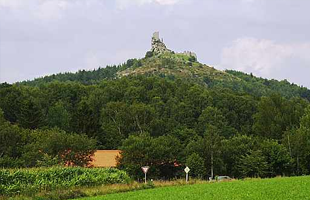 WALDAU
The medieval castle construction in the small village Waldau, approx. 15 km east of Weiden is located in a steep serpentenite- rock, a rare deep rock.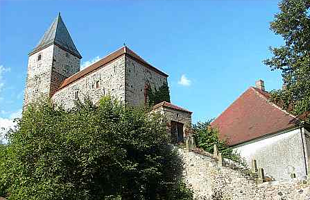 HIKING AREA "ELM"
In the Elm 36 round hiking trails exist. The trails are planned in a way that they start at a parking area in the Elm and end in the same place.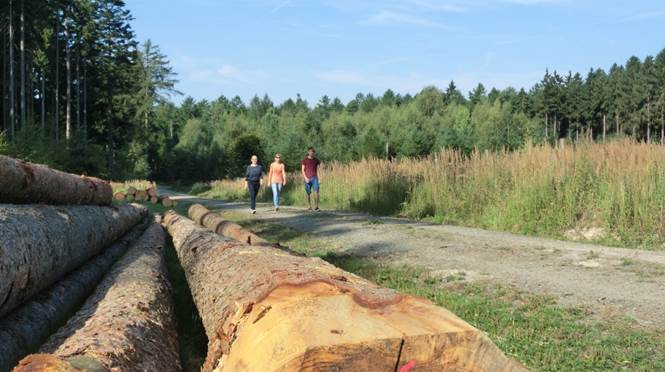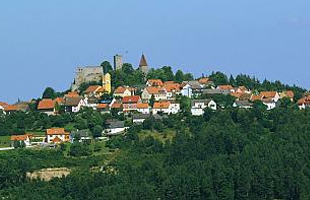 LEUCHTENBERG
The granite corpus of Leuchtenberg is with many erosionforms at the castle mountain and in the near Luhe- and Lerau valley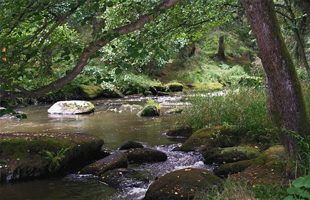 THE WALDNAAB VALLEY
The Waldnaab valley between Falkenberg and Windischeschenbach-Neuhaus with its numerous impressive rock formations